"EINMAL 0HNE, BITTE" HOW AND WHERE DOES IT WORK?
At bakeries, cheese counters and butchers - wherever you see our sticker, you can buy food without packaging. Just look for our "Einmal ohne, bitte" sticker at the entrances and counters of supermarkets, stores and restaurants. Check out our interactive map to find out which stores in your area offer unpackaged products.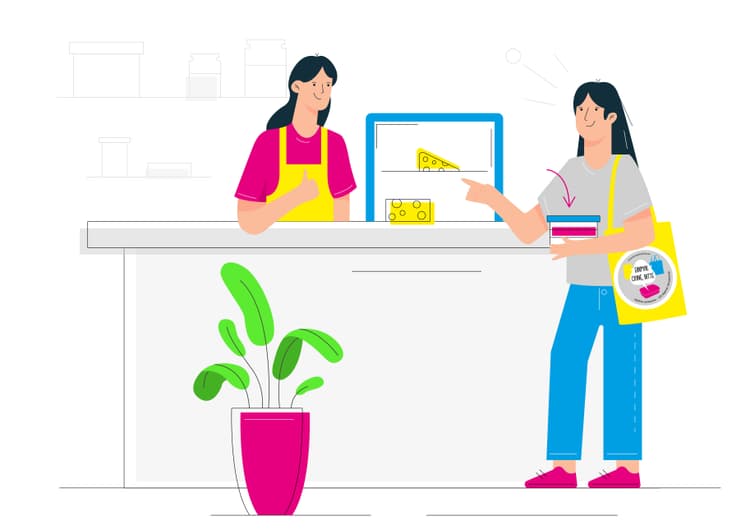 What do I need for?
Lockable boxes made of glass or plastic, preserving jars, cloth bags or oilcloths. It is important to ensure that your food does not spoil; make sure that your containers are clean.
How does it work?
You can have sausages, cheese, spreads, bread and much more packed in the packaging you have brought with you with "Einmal ohne, bitte". Important: the counter is the hygiene barrier. To prevent germs from getting into the food area, your container is usually taken in a separate area or tray behind the counter.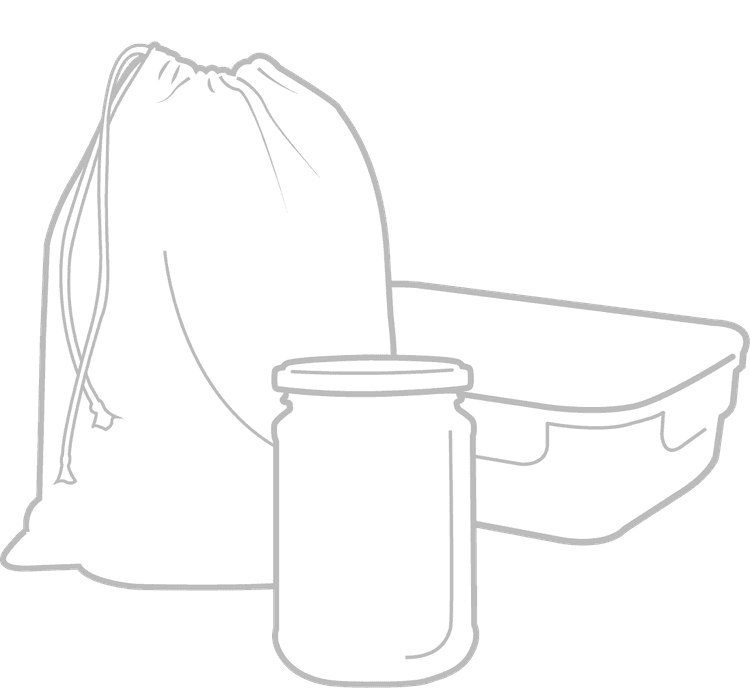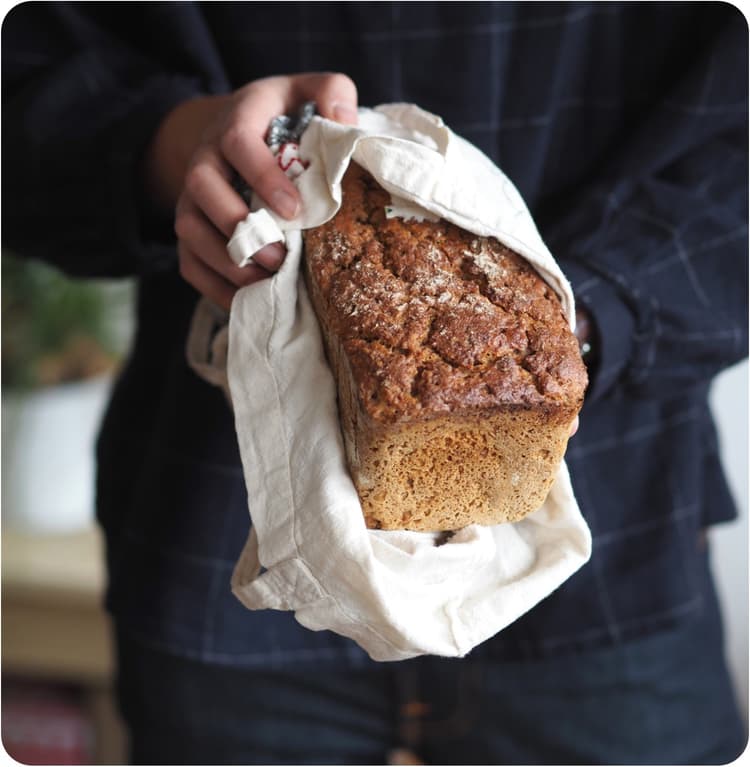 A. INTO THE BAG
You can have baked goods in particular, but also vegetables and fruit, packed in your bread sack or jute bag.
There are different ways of doing this:
1. You hold the bag up to the waitress and she fills it for you by dropping the goods into it.
2. You take the goods by hand and pack them into your container yourself.
Important: so that your bread does not dry out, make sure that you store it correctly afterwards.
B. ON THE TRAY OR TAKEAWAY
You get sausages, cheese, bread and your lunch over a tray or the hygiene area behind the counter.
Place the container on the tray or in the defined area.
Remove the lid and keep it in your hand.
The operator fills the box or takes it with a tray behind the counter.
Then you put the box or the tray back.
Cover it so that the staff can stick the receipt on.
You want to try it out right away? Then grab your container and head to one of our partners - such as Intolerant Isi, at whose food truck these beautiful photos were taken (more information can be found at: www.die-intolerante-isi.de)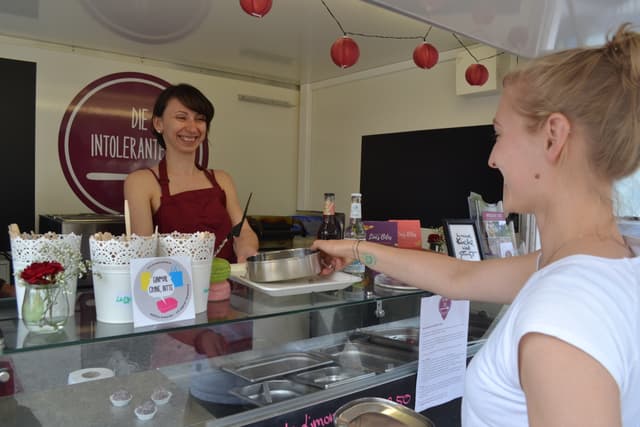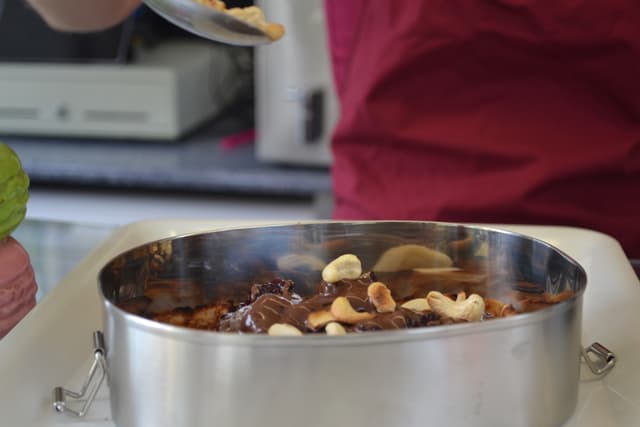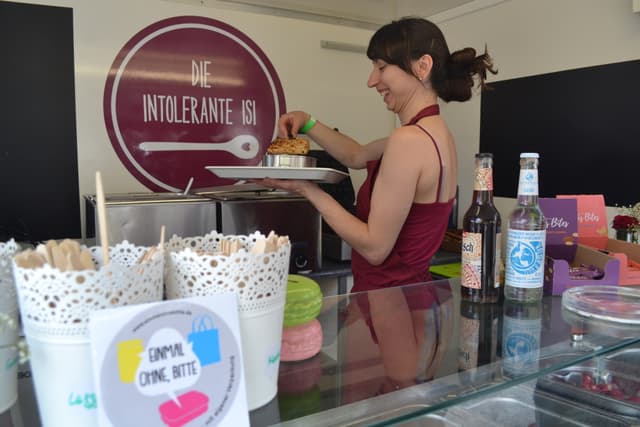 C. Under the dispenser e.g. in a zero waste store
Under the dispenser e.g. in a zero waste store
In zero waste stores and zero waste corners in supermarkets you can easily fill your desired products yourself.
1. Weigh your container at the market entrance or near the zero waste corner. Print the label or write the weight on your box.
2. Fill your container with the product of your choice. Use scoops, spoons or funnels provided for this purpose.
3. Close your box.
4. At the checkout the weight of your box will be deducted automatically.
Easy as pie, isn't it?